Who is this for?
You know success is all about building trust and relationships. EngagePro AI tools now make it so easy!
Financial advisors
Where building trust and highly personalized relationships is essential to accelerating new client acquisition, steady referrals and expanded AUM in an environment where competition has never been more intense. EngagePro delivers the solution.
Insurance producers
Producers know how hard it is to startup and get to success with a strong book of business and new clients. EngagePro is the best answer and a proven, simple, effective relationship building system that turns you into a trusted insurance provider.
Accountants
With so much of the market now being outsourced to online providers and freelancers, growing a successful personal accounting practice is more difficult than ever. Yet, following a focused and very well-structured outreach system from EngagePro will help accountants fill their staff's calendars and grow their practice to the size they want.
Coaches
The explosion in the number of coaching professionals and franchisees over the last decade makes it very challenging to build a good new prospect funnel and a sustainable business. EngagePro will help you stand out and build a strong circle of trusted referral partners where you'll see win-win results for all.
Consultants
Visibility in today's highly competitive market is more challenging with digital marketing and online noise. Yet your current clients already know who you are and trust you. With EngagePro, its so easy to guide them so they want to make those important introductions to you for new business.
Real Estate Agents
According to National Association of Realtors (NAR) research, 87% of home buyers and sellers say they'd work with their same real estate agent again in the future. Yet, only 12% actually do! Keeping in touch with your past and current clients using EngagePro will create lasting client relationships, loyalty, and a strong active referral network. New listings and income growth is easy with EngagePro.
Direct Sales People
Leaders & Managers
Mortgage Brokers
Home Services Pros
Non-Profits
Fractional Pros
How It Works!
You'll quickly grow thriving relationships, new sales and great results
Why EngagePro
An overview of the EngagePro system and how personal engagement is the key to achieving the growth and success you want.
AI Personal Interests Tool
The "AI-powered" Personal Interests Explorer enables your communications to fit the exact interests of each individual you're building a relationship with.
The Keep-in-Touch Tool
Use the "set-it-and-never-forget a person" tools to manage staying in-touch. We'll keep you informed, "no one slips thru the cracks."
Shareable Content Library
Download personal and business growth content is included from the EngagePro library for you to add value to what your relationships.
"Your Best Results" Scorecard
Know your personal Engagement Score and how to always be improving your results.
Grow new sales results fast!
We make it easy to turn your connections into buyers and high value lifetime clients!
Imagine bringing the people you connect with in LinkedIn into a simple tool where you can turn connections into great new leads.
Never again let current or past clients slip away when they'll help you grow add-on revenues and even introduce you to new buyers.
Maybe you'd like an easy way to turn the people you meet in networking meetings into real sales prospects or marketing alliances.
Even quickly build your own trusted team of referral partners who're committed to help each other get growth and new sales.
Mary Ann Scott
Business Consultant
EngagePro is a game-changer in mastering the art of engagement and generating a referral machine! Now it's easier to track my engagement with referrals, clients, and Linkedin leads.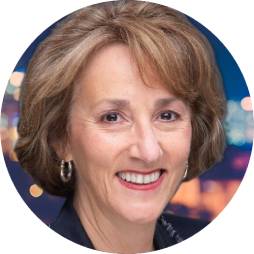 Darryl Horton
Serial Entrepreneur
EngagePro allows me to build strong meaningful relationships with my network, customers and clients leading to my getting even more new business.
Richard Lewine
CEO Coach and Consultant
The EngagePro concept is so good and practical. Using the "next 7 days" reminder tool keeps me right on track. It's not salesy at all and there's definite value!
Marc Friedrich
Founder, LifeLight Health Solution
Here's a amazing product to help us build better, engaged relationships with our prospects and customers.
Start for free, see results fast, and access all features to boost sales and referrals – no credit card is needed.
Our Risk-Free Pricing!
We're ready to help you get your best referrals and new sales results!
See how EngagePro works for you!
Unlimited contacts...

Use EngagePro to build trusted relationships with anyone you want.

The AI Intelligent Connector...

Makes your conversations personal and relevant to contacts

The IOV Library...

Access and deliver added-value articles of interest in your communications

Syncs contacts...

bring the people you meet in networking right into a relationship building tool

Keep-in-Touch Engagement Builder...

quicky grow know, like and trust relationships

Success accelerator training to help you get your first 10 referrals
- OR -
Try EngagePro for FREE for 14 days!